Added Tuesday 13 September 2016
Financial planning and reporting. It takes months to complete - using up lots of valuable time, effort and resources. To make matters worse, once completed, the results are often already outdated and simply don't include the information that line-of-business managers need to support and accelerate decision making. So why is the process of financial performance management so broken for so many organisations?
Often, it's because budgeting technologies are simply not up to the job, with spreadsheets and email still relied upon. They remain popular because they are familiar and readily available, but with broken formulas, poor security and lack of version control, a reliance on manual data input and missed communications between key individuals, inaccuracies and delays are almost inevitable.
The IT Insider spoke to Ken Leedham, Sales Manager at InfoCat about the challenge that organisations are faced with today, and how they can go about improving the financial performance management process: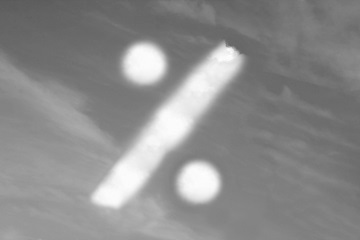 "Relying on spreadsheets and email in today's fast-paced data-driven world simply doesn't make sense. Technology has moved on dramatically in the last few years and with that, expectations around the speed and quality of data analytics to support decision making are much greater. Organisations who fail to adapt and update their systems will struggle to meet the changing demands – wasting time and resources that could be better utilised elsewhere.
By applying centralised, integrated planning processes, 'one version of the truth' can be achieved, with budgets and forecasts developed far more quickly and accurately. With less time needed to chase the information and create the reports, finance teams can focus on in-depth analysis of the results to improve and accelerate decision making."
Having taken the decision to invest in an integrated financial planning solution, the next question for most organisations will be whether to keep the solution in-house, or consider Software-as-a-Service (SaaS) delivery. In their latest Magic Quadrant for Strategic Corporate Performance Management solutions, Gartner highlighted how "demand in this market is continuing to shift to cloud-based solutions."
The IT Insider asked InfoCat why SaaS product options are proving so popular in today's market:
"There are many reasons to consider SaaS delivery for Financial Planning solutions today, but the right solution will be different for every organisation. Get it right, and data becomes a huge asset to the organisation. Get it wrong and the volume is simply a burden, with fragmented data silos meaning that lots of effort is duplicated and there is little confidence in the data that's presented.
Looking at the plus-side, moving financial planning into the cloud firstly introduces cost efficiencies, with lower overheads due to reduced IT involvement, faster implementation times and minimal need for infrastructure investment. Organisations also benefit from improved service levels – expanding the footprint of their financial planning solution, without increasing infrastructure and enabling the best people to focus on the right areas for process improvements. Finally, cloud solutions drive value and profitability, with fact-based decision making and in-depth analytics enabled throughout the organisation. More operational data can be fed into finance, which can then be integrated with centrally sourced smart content, such as benchmarks. This single source of consistent data gives stakeholders confidence in the numbers, with finance able to clearly understand and track the model that sits behind the whole planning process.
On the downside, organisations need to weigh up concerns over integration and security, considering how to link cloud-based planning and reporting systems with on-premise systems and also ensuring that data access can be secured – particularly for mobile and remote workers. You also need to understand where the boundaries lie between what you can do for yourselves and where you will be reliant on the cloud service provider."
InfoCat's IBM Planning Analytics TM1 Cloud Solution provides a managed, governed, secure environment for all planning, analysis and reporting processes - be they personal, workgroup or enterprise-wide. Delivered as a fast, easy, flexible and complete SaaS cloud planning solution and based on the market-leading Cognos TM1 platform, Planning Analytics leverages IBM Watson Analytics technology to enable customers to discover new insights easily, with fast and thorough analysis of complex data.
Watch this short video to gain an understanding of how IBM Planning Analytics works:
For UK public sector bodies, it is now easier than ever before to adopt Planning Analytics as a cloud-based planning solution.
InfoCat have recently been announced as the only IBM Partner to offer Planning Analytics on G-Cloud – the government's on-line procurement portal that's been designed to eliminate the need for full tender and competitive procurement processes.
You can find out more about InfoCat's Planning Analytics solution and the key benefits it delivers for organisations here