Added Monday 05 September 2016
The IT Insider looks at how the British obsession with the weather is delivering valuable insights in all kinds of environments.
The British obsession with the weather comes from the fact that it's so unpredictable – sometimes literally delivering four seasons in one day. But how about if we could turn both the weather and previously untapped data volumes to our advantage, instead of them just giving us something else to complain about?
Real-time mobile data and cloud computing means that the weather can be forecast with a new level of accuracy – enabling us to get a whole lot smarter about the impact it's likely to have on our daily lives, from both a personal and professional perspective.
It's raining data!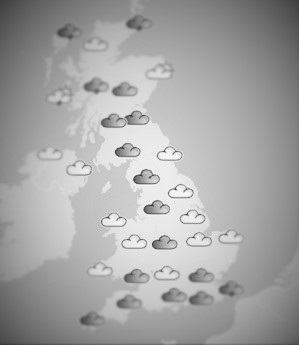 Predicting the weather now has the ability to save money, time, resources and in some instances, even lives. This may sound a bit overly-dramatic, but as a real-world example, smart data specialists KnowNow have developed their 'Flood Event Model' to predict when and where flooding will have a negative impact on critical infrastructure such as roads and rail, and is therefore most likely to affect people. Initially completed as a proof of concept for Hampshire County Council, it is now being expanded to include other areas in the UK. With an 85% accuracy in predicting where flooding is likely to prove detrimental to human life, historical data from the Emergency Services is analysed alongside environmental data and up-to-date weather reports from Forecast.io.
KnowNow's Flood Event Model is particularly good at helping organisations to decide where scarce flood mitigation resources should be deployed - using 'hyperlocal' data to create a risk profile for every 50m square within a region. This significantly reduces the chance of deploying resources within an area that is unlikely to be affected or where deployment would make little difference to the outcome
David Patterson, co-founder of KnowNow explains:
"At the moment – at best – resources are deployed at the location where local knowledge believes those resources should be deployed. At worst, they are deployed reactively at the location of the person who shouts first, or loudest. The Flood Event Model pilot has demonstrated that you can accurately predict where those scarce resources will have the best marginal effect – increasing your chance of mitigating flood damage or endangerment to life."
Could you profit from the weather?
On a bigger scale, The Weather Company and IBM are collaborating to deliver actionable, and in some cases profitable, insights about the weather to business clients around the globe. Data is collected from radar and satellites, mobile phones, Internet of Things and the latest observational forecasts, before cloud-based analytics engines mine for real-time insights. Private sector business and government organisations can then use these precise forecasts to plan and optimise processes.
Click here to listen to a podcast or view an infographic that explores how technology is enabling businesses to turn the weather to their advantage
This time it's personal: Watson meets Watson
And what about when it comes to your personal life? Wouldn't it be great to know exactly how the weather was likely to impact on your day? In this short video, professional golfer Tom Watson talks to IBM Watson about how weather data can help us to outthink the unexpected.