Added Monday 21 November 2016
Most people say between 20 and 30 times. However, new research by Nottingham Trent University shows the number is more like 85!
Raconteur's recent Mobile Business Special Report examined why the UK's ageing infrastructure is holding back the mobile market, as well as exploring how addicted we are to our phones and the disruptive potential of mobile. In addition, it reveals the jobs mobile will affect most and how to stop fraud.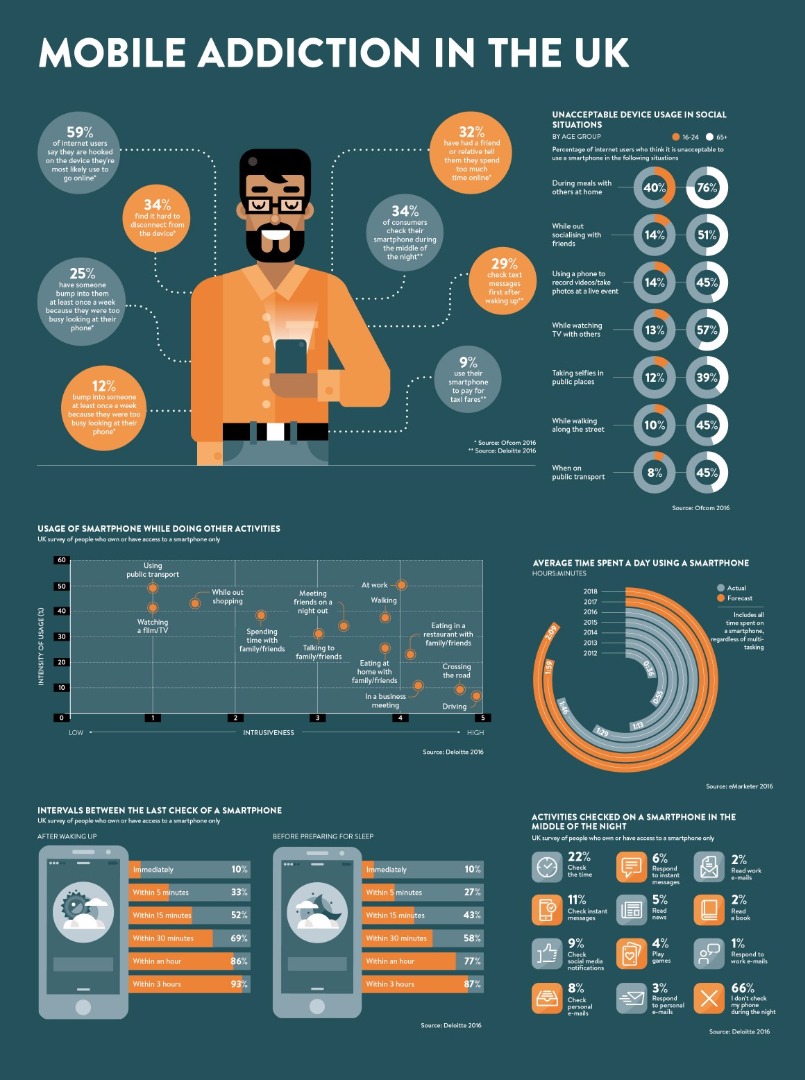 Click on the infographic to view at full size or download