Added Friday 22 July 2016
In our previous blog The IT Insider explored how, in an omni-channel world, you access and benefit from customer engagement data.
To explore the route that organisations need to take in collecting, analysing and utilising customer engagement data for competitive advantage, The IT Insider spoke to DeeperThanBlue – specialists in digital channels transformation (providing IT consultancy, design, implementation and support solutions) for commercial clients across multiple sectors.
Here's what Chris Booker, Sales & Marketing Director at DeeperThanBlue had to say: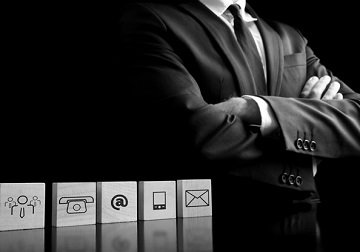 "The relationship building and the ability to predict the customer is achieved through customer analytics – tracking your customers step-by-step as they use your website, mobile app, call-centre and store network to proceed through the buying process. Examining this activity before, during and after purchase will help you to deliver a more personalised service for future visits. Particularly intelligent systems will tweak the customer experience in real-time.
As well as gaining deeper insights into the customer journey, the data collected throughout the customer journey can be used to optimise customer engagement strategies and continuously improve marketing performance – creating a closed loop process of continuous improvement. That is, of course, providing you have the resources and processes to sort, manage and analyse the vast amounts of data now at your disposal, and this is where careful planning is critical.
The starting point for data analysis, is knowing what information you want to gain from your data: what are your objectives? What do you want to achieve from understanding the data? You may want to identify the most effective marketing messages, preferred entry points to the sales process, how long it takes to convert a prospect to a customer. Clearly defined objectives will help you examine the data in the most appropriate way.
Once you know what you want out of your data, the next stage is knowing how you are going to analyse your data. Some organisations make judgements based on intuition, but intuition is rarely repeatable and is at risk to subjectivity. Sophisticated analytics bring repeatable processes with reproducible outcomes and continually improving results.
Your analysis will reveal a number of models telling you how your customers will react to different situations and identify different customer segments. Your next task is to implement these models and target the segments. Don't be afraid to test multiple approaches – it's the only way that you'll find out what works and what doesn't.
Finally, it's vital that you regularly revisit your analytics, produce new models and continue to test. This way you will improve your understanding of your customer and approach the panacea of serving and delighting every one of your customers."
To find out more, visit http://www.deeperthanblue.co.uk, call 0114 399 2820 or email info@deeperthanblue.co.uk