Added Monday 26 October 2015
Why is the customer so important?
According to a recent IBM C-suite study, customers are now the driving force behind the majority of strategic IT purchases. Ten years, 17 studies and 23,000 face-to-face interviews with senior executives across 70 countries and 20 industries worldwide, has resulted in rich insights into how private and public sector leaders think.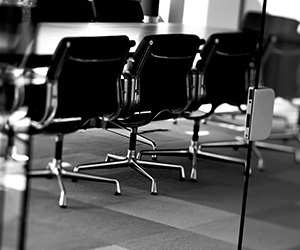 Rather than simply focusing on what colleagues are demanding to run their own operations and do their own jobs more efficiently, investment in new technologies and skills is now also specifically aimed at reaching the end customer. So why should this be the case? Quite simply, digitally-empowered customers that now have fast and straightforward access to all the information they need to make a purchasing decision, means that competition is greater than it's ever been. Customers now expect to be recognised and rewarded for their loyalty, engaged with on a personal level at every step of their customer journey, and to be able to access the information or service they want – anytime, anywhere and on any device.
The rapid adoption of social networking means that even one poor customer experience can quickly go viral – having a potentially huge negative impact on your brand and bottom line. What's more, in many cases, organisations won't even be aware of the negative experience, with research indicating that only 1 in 10 people contact a company directly to report an issue with an organisation's website or mobile application. They are far more likely to broadcast the negative experience across social media, taking ownership of the problem far beyond the organisation's reach.
What the customer wants, the customer gets
With this in mind, IT investment strategies are now dramatically influenced by what the customer wants. According to the IBM C-Suite study of senior IT decision makers:
76% are investing in the necessary people skills to improve innovation and collaboration
82% are focusing investment on the front office digitisation needed to improve customer service
84% are investing in insight and intelligence that will get them closer to their customers
Two-thirds of IT leaders are exploring better ways to collaborate, via cloud, computing and social networking tools in order to deliver what customers want
Mobility solutions that help to get employees closer to their customers and drive productivity are the top focus for 84% of CIOs
Analytics or biscuits?
Visibility and insight into who your customers are, how they are thinking and feeling and how you can reach, target and retain them effectively, is key to succeeding in today's increasingly competitive, digitally-driven business world. So, the closer we can get to our customers, the better. In an ideal world, we would literally invite them to join in company board meetings, but let's face it – there wouldn't be many takers, even with the promise of chocolate biscuits!
Instead, we need to take an integrated approach to analytics across the organisation – generating a complete and comprehensive view of what customers are doing, so that we can:
Gain the intelligence needed to create a personalised customer journey that will win more business and strengthen loyalty
Target prospective and existing customers with the right message, through the right channel at the right time - including web, mobile and social
Predict which customers are considering alternative suppliers and take appropriate action to retain them
Optimise the lifetime value from every customer, through personalised and timely up-sell, cross-sell and attach offers.
With the right analytics infrastructure, you can get closer to your customers than ever before and reap the rewards as a result. No need to buy extra biscuits after all.