Added Monday 26 October 2015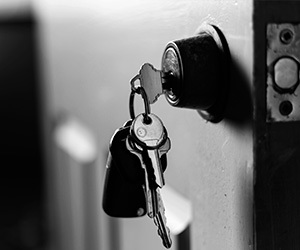 "Companies need to wake up and take note to the sophistication of today's cyber criminal. Sophisticated attack tools and practices that were once limited to Nation States (Countries), are now being used, and improved, by cyber criminal gangs across the globe who are bankrolled by for-hire services and their exploits. Additionally, attack profiles are driving down to the OS kernel level and virtualization hypervisor, which often go undetected using commercial security software and appliances." - Robert Bigman - CEO of 2BSecure and ex-CISO for the CIA
We are living and working in a virtualised, internet-connected, cloud-oriented world, in which ensuring security has become increasingly complicated, but also increasingly important.
An increasingly mobile workforce delivers huge productivity and cost benefits to business today, but also means that there are more applications that are outward facing and more devices holding more content in more places than ever before – exposing the organisation and its infrastructure to a less-controlled user base.
A recent IBM survey on mobile security uncovered the following insight:
Lost devices are the top security concern for organisations today, followed by content theft / leakages, application vulnerabilities and fraudulent transactions
71% can remote-wipe devices should they be lost or stolen
Whilst 60% use passcodes for device security and secure containers for data security, only 40% of organisations restrict the sharing of content
41% use vulnerability scanners for application security, but only 23% have tamper-proofing capabilities.
Security is undoubtedly a major challenge for today's organisations, with IT teams and business leaders struggling to understand and assess the potential risk and impact on their day-to-day operations. The fact is that whilst any failure in security is immediately apparent and has a high profile both within and outside of an organisation, a successful security strategy is largely invisible – gaining little recognition and more often than not, very little attention.
This is where the biggest risk comes in
The success of an organisation's security policy is measured through lack of impact on day-to-day operations. It's therefore not entirely surprising that unless a problem arises, the security strategy is left untouched and assumed to be working just fine. However, taking this kind of reactive approach leaves your organisation completely exposed to any changes in the threat landscape. Taking a proactive approach is absolutely essential in order to minimise risk and gain a clear visibility of potential threats, before they ever pose a real danger.
Use X-Force to take a pre-emptive approach
Ensure that you understand the latest security risks and can stay ahead of emerging threats, through industry-leading intelligence. IBM X-Force Research and Development is one of the most renowned commercial security research and development teams in the world – monitoring and analysing security issues, vulnerabilities and threats across the globe, on a daily basis to provide the foundation for a pre-emptive approach to internet security. X-Force produces many thought leadership assets including the Threat Intelligence Quarterly report to help customers, fellow researchers and the public at large better understand the latest security risks, and stay ahead of emerging threats. In addition to the quarterly report, regular blogs are posted from SecurityIntelligence.com, as well as webinars and research papers based on insights from IBM's Managed Security Services business.