Added Wednesday 21 October 2015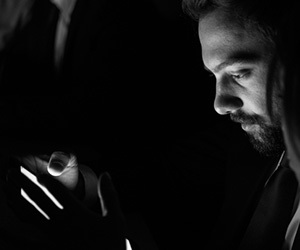 Despite the rhetoric, we shouldn't necessarily all be rushing at once to move IT operations to the cloud. Whilst there are undoubted benefits, it's not the right thing for every organisation and there is still much to be said for retaining control over our own IT infrastructure and data.
The potential benefits from the cloud of increased functionality, flexibility and scale, combined with significant cost and process efficiencies, can't be ignored. However, with an existing investment in on-premise IT infrastructure and skills, the decision to move that investment out-of-house and into the cloud is not one to be taken lightly.
To take a clear view on whether your IT strategy should be cloud-based, on-premise, or a combination of the two, you need to assess your organisation's current situation and future business objectives to find the right fit that will deliver the biggest benefits in the most efficient way.
So, what are your options?
The Hybrid Cloud approach is one that suits many organisations. They will choose to keep their proprietary business applications on-premise, but then use public and / or private cloud to maintain more standard applications. Each decision will be taken on a case by case basis – dependent on the level of security and control needed in each instance, along with the infrastructure and skill-sets available in-house. The downside of a hybrid approach is the inevitable management complexity that comes from this kind of mixed environment.
The Public Cloud is a great starting point for even small businesses as it enables organisations to reduce capital expenditure on business-critical applications – paying only for the licenses that they need at any point in time. This gives you the ability to quickly scale capacity up or down in line with business needs. However, whilst this approach works well for applications such as Microsoft Office where the standard product meets the majority of user requirements, the public cloud doesn't allow for much in the way of customisation or enhanced security. For that, you need to consider the private cloud.
The Private Cloud gives you greater control and protection, as it's designed and dedicated to meet your own specific needs. Whilst it's inevitably a more expensive option than public cloud, it's a much better option for organisations that need to comply with tight controls around data protection and ensure regulatory compliance.
When is the 'right' time?
Cloud solutions are changing all the time as technology and capabilities become increasingly advanced. There is no 'right' time to move to the cloud, but key business drivers tend to be the pressure to ensure security compliance, a lack of IT resources in-house, or a need to improve cash flow by transitioning capital to operating expenditure. The most important thing is to ensure that your IT strategy is fully aligned with your business objectives – giving you a clear view of whether a cloud solution can help to drive innovation and value more quickly, effectively and efficiently.