Added Monday 26 October 2015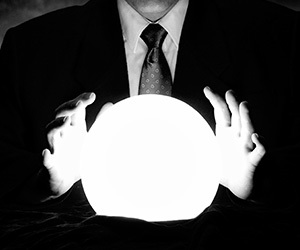 The simple fact is that customers don't give a damn about your back-end operations and IT infrastructure. They just want a high quality service and a great experience every time they deal with you – whether in person, on the phone or online. And if your organisation can't deliver on that expectation, there's almost certainly a competitor waiting just around the corner that can.
Your continued success in today's business world depends largely on the organisation's ability to offer products and services more quickly, easily and efficiently than anyone else. This means ensuring that your IT strategy is fully aligned with the business objectives that will deliver on customer expectations.
THE FACT IS THAT TODAY – IT'S ALL ABOUT YOUR CUSTOMERS
Customer relationships that were once built face-to-face, on a strong foundation of the loyalty that comes through individual personalities, are now often replaced by technology-enabled, digital transactions. Let's face it, how many of us are prepared to walk into multiple retail outlets to compare prices and discuss our needs with the staff, before deciding where to buy from? When was the last time that you paid a bill by paying a visit to your friendly bank manager? Being online and accessible 24x7 is simply taken for granted in today's market, which means that more often than not – brand loyalty is surpassed by the desire for speed, value and convenience.
Keeping up to speed with both your customers' expectations and your competitors' capabilities is therefore more important than ever.
DRIVING CUSTOMER-FOCUSED TECHNOLOGY
Review your business model and IT infrastructure in terms of service delivery, perceived customer value and efficiency – modernising where necessary to replace technology that's proving a hinderance in terms of time, cost or efficiency. Your IT investments should always be focused on helping to drive specific business outcomes and greater value to your customers.
A great example of this is when Virgin Atlantic wanted to grow its market share from online sales by updating their ecommerce site. Recognising that they didn't have the deep level of insight needed to identify specific areas for improvement, they decided to invest in IBM Digital Analytics software – delivered through a SaaS model. By aggregating historical and current usage data, they were able to compare sales performance before and after design changes to the e-commerce site - enabling them to pinpoint specific 'sticking points' within the website. Having identified through analytics that customers were struggling to navigate through the process from searching through to booking flights, something as simple as increasing the size of the search panel on the home page saw flight sales increase by an amazing 10%. You can read the case study in full here