Added Tuesday 10 November 2015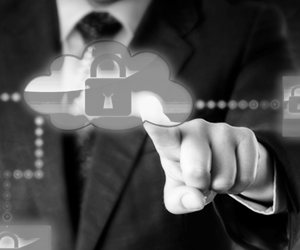 Author: James Hankins, Technical Account Manager at Arrow ECS
As someone who has worked in the cloud market for a few years now, I have seen the adoption of cloud within businesses ramp up significantly. DR (disaster recovery) and BC (business continuity) still seem to be the first logical steps for moving to the cloud, but more and more businesses are now looking at moving part of their IT environment to a public cloud and in turn, creating their own hybrid environment.
I personally believe that the hybrid cloud model is currently the best approach for the majority of all sized businesses – something that's backed up by IT industry analyst Gartner, who reckons the hybrid cloud model will become a reality in 50% of enterprises by 2017. It enables the first safe steps into the cloud for organisations that know there are benefits to be enjoyed, but are unable or unwilling to consider outsourcing their entire operations into the public cloud.
The Hybrid Cloud model also offers the greatest flexibility, with the option to burst into the public cloud for peak usage and DR. This move can be seen as a risk though, with internal data passing across the public internet. Whilst there are plenty of technologies out there to cover security by encrypting the data, once it hits the public internet no one knows what route that data will take to get from point A to point B. The fact is that the public internet has unpredictable workloads which can cause erroneous results. This can mean that all of a sudden, business critical applications and services are competing with employees' Facebook and YouTube requests. Obviously there are web filtering/caching solutions out there to help alleviate this, but for most organisations, the solution is to just get a bigger pipe to the internet.
There is another way! Businesses can implement a direct connection to their public cloud. This will enable them to ensure the route their data takes is the same every time, with workloads thinking and behaving like they are all in the same location. The benefits of avoiding public internet to access your hybrid cloud include:
Guaranteed application performance, end to end
Extended SLA from cloud to premises
Secure connections, with private connection invisible to the public Internet
No congestion, with guaranteed, dedicated throughput.
Definitely worth considering for those organisations that want to maximise the benefits of cloud for their business, whilst minimising issues around security and performance.