Added Wednesday 04 November 2015
FOCUS ON TODAY'S TECHNOLOGY AND YOU RISK MISSING OUT ON TOMORROW'S OPPORTUNITIES
The volume and variety of data is continuing to grow at a phenomenal rate – every minute of every day. As shown in the latest 'Data Never Sleeps' infographic, created by DOMO in August 2015, every minute: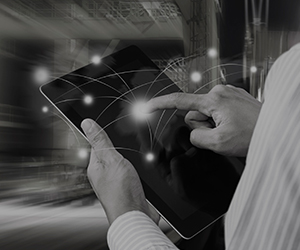 Apple users download 51,000 apps
Facebook users 'like' more than 4 million pieces of content.
Twitter users tweet nearly 350,000 times.
Instagram users 'like' nearly 2 million photos.
YouTube users upload 300 hours of new video content.
With every GB of data created comes bigger and better opportunities to drive business value from that data – accelerating productivity and performance with the power to make rapid, informed business decisions. Investing in the right infrastructure is a critical first step in realising the full value of your business data and leaving it too late to make the transformation that will support innovation puts you at risk of being left behind.
Continued exponential improvements in the price and performance of core component technologies — including mobile devices and wireless networks — has led to dramatically accelerated entry for new products and services that create new markets overnight. PricewaterhouseCooper's (PwC) most recent Annual Digital IQ survey of close to 1,500 business and IT executives revealed that 67% of respondents are now concerned that the speed of technological change is a major threat to their growth prospects. The PwC survey information also revealed that:
74% of CEOs feel that innovation is as important to the success of their company as operational effectiveness

79% of the most innovative companies have well-defined innovation strategies

(compared with only 47% of the least innovative companies)

59% of top performing companies address the speed of technological change in their corporate strategies

(compared to 43% of other companies)
The simple fact is that in the foreseeable future, something more innovative will be built – on mobile, social or a new platform – and if your organisation hasn't freed up the resources to innovate and look for the 'next big thing', you risk being left behind by more forward-thinking competitors.
Driven by nothing more than web access and mobile technology, digital disruptors are everywhere. Take the Uber app and the way it's turned the taxi industry on its head as an example – completely changing the business model by allowing people to track their taxi's progress without numerous calls to the office requesting an ETA, and to pay through a mobile phone instead of with cash.
There are numerous examples of disruptive innovation across multiple industries - Skype, Spotify, WhatsApp, Netflix and Airbnb, to name but a few – all taking advantage of ease of market entry and innovation, thanks to the power of mobile technology and apps. The burning question is how can you ensure that this technology represents an opportunity rather than a risk to your own organisation.
Applications are only as successful as the infrastructure that supports them, so you need to be certain that your servers, storage and network are fully optimised for key workloads and mobility, scalable and adaptable to handle growth and innovation, and built to handle high-volume data flow and analytics.
Transformative strategies need to be comprehensive and lead from the top. Superior mobile capabilities can deliver significant competitive advantage and ROI through increased employee productivity, customer satisfaction and new sources of data and insight.
Plan for the future – today and tomorrow: Given the rapid changes in both customer needs and technologies, it's important to continuously identify opportunities for gain and innovation – working closely with colleagues, trusted partners and customers to address markets dynamically and identify key investments that will be needed to sustain competitive advantage.
Digital disruptors come in all shapes and sizes and can literally appear out of nowhere. To minimise this threat, organisations need to drive innovation as an integral part of their overall business strategy – leveraging technology to support growth and ensure speed of change.