Customer Experience Index - Executive Summary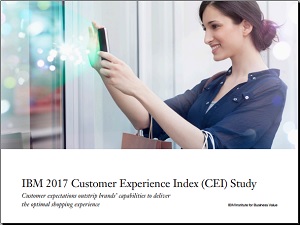 The IBM Institute for Business Value 2017 Customer Experience Index (CEI) Study examined 507 brands across 8 retail sectors in 25 countries around the world, to assess their customer experience capabilities. This study can help you to evaluate and answer the following questions:
How does your organisation perform overall on customer experience and in each of the seven experience categories?
How does your performance compare to that of your competitors and/or CX leaders?
How can you improve your organisation's capabilities?
How can your organisation be more agile to better respond to market and competitive changes and disruptions?
What does your CEI transformational roadmap look like?
Is your strategy ambitious enough to deal with the reality of disruption?

Shoppers Disrupted – Retailing through the Noise: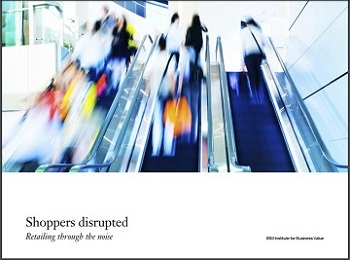 This executive report is based on cumulative research over the past 5 years by the IBM Institute for Business Value – with more than 110,000 customer responses. The report explores how the emergence of digital technology, and the increasing willingness of consumers to use it, has disrupted the retail industry at virtually every level – from shoppers, to megastores, to digital to social media, and more. The report also provides recommendations that can enable retailers to position themselves to slice through this disruption and provide seamless, omnichannel customer experiences and conversations that can help build customer loyalty, create value and positively impact the bottom line.

Ebook: Business Analytics in Retail for Dummies: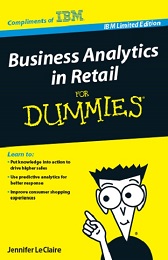 Get the strategies you need to attract new customers, keep the customers you have, and grow your profits.

Improved Connectivity - Transforming the Shopping Experience: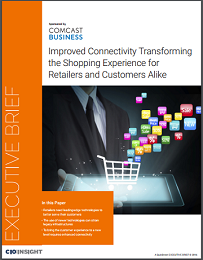 This Executive Brief explores the need for retailers to invest in leading-edge technologies to better serve their customers, whilst recognising the strain that this can put on legacy infrastructures.

Leveraging the customer journey: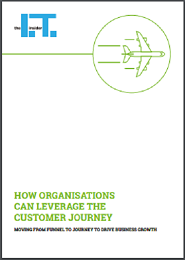 Understanding the customer journey, and using technologies to automate how prospects are guided through that journey, can deliver exceptional results.

The big secrets of online conversion: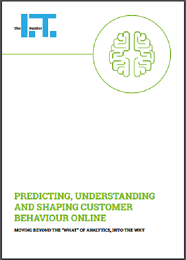 You've worked really hard to get your potential customer to your website, but the biggest challenge is to convert that visitor into a customer. This report examines how you can predict, understand and shape customer behaviour online

How to succeed at trade promotions: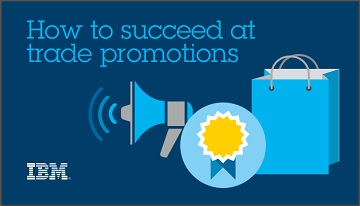 Historically, 2/3 promotions do not break even. That is why today's marketing leaders use advanced analytics fueled by more available data sources to maximise sales volume and profitability. This short, graphical guide explains how the latest technology is helping major organisations to optimise their trade promotions to ensure the best possible results.